In the last couple of years, a number of major mainstream adult companies have decided to create romance-themed adult films, ostensibly to appeal to women. These films are a mix of romance-novel storylines with the usual hardcore sex. There's a distinct focus on acting, good production values and they do their best to evoke emotion. Be aware, these films are still fairly mainstream in their presentation of sex and relationships, so you'll still get facial cumshots and standard sex scenes.
See also Couples Porn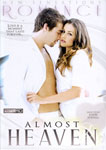 New Sensations Romance Series
Major porn company New Sensations are best known for making parodies but in 2010 they launched a new line of female-friendly erotic films that are all about romance and love.
Click here for all the Romance Series movies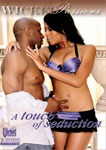 Wicked Passion Series
Major porn studio Wicked have decided to create a line of couples-friendly porn films with high production values and big name stars. There's romance and a focus on relationships but also lots of porn valley sex.
Click here for all the Wicked Passion movies
Adam and Eve Romance Series
Another big name muscles in on the romance game with this series of big-budget films featuring intricate plotlines, good looking stars and beautiful cinematography..
Click here for all the Adam and Eve Romance movies
Recommended Romance Porn Movies
Guide To Romance (2014)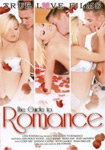 The blurb: Romance comes in unexpected and exciting ways. Enter the world of creative romance as these lovers find new ways to spark the passion in each others hearts. Cody surprises Ash with a kidnapping for a weekend resort. Lilly entices her hardworking lover with lingerie and a trail of of roses. Fun in the kitchen ends with fun in the boudoir for Silena and Seth. Ryan relaxes his lover with a soothing massage before some intense lovemaking. Let Jim Powers be your guide on the path to sexual happiness.

Starring: Johnny Castle, Ryan Driller, Seth Gamble, Ash Hollywood, Zoey Monroe, Lilly Banks, Cody Sky, Siena Day

Available From
Gamelink: Download
Ms Naughty: DVD
Art Of Romance (2014)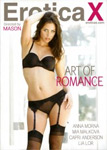 The blurb: Art Of Romance is an intimate portrayal of loving and sensual erotica. From an erotic lingerie tease, to a gorgeous beach side tryst, this movie is a celebration of courtship and devotion.

A DVD from glamour porn site Erotica X
Starring: Capri Anderson, Lia Lor, Mia Malkova, Anna Morna


Available From
Gamelink: DVD and Download
Ms Naughty: DVD
Bitter Sweet (2013)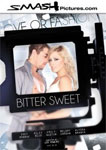 The blurb: A young aspiring line producer (Zoey Monroe) gets stuck with the task of getting a hard partying male fashion model (Xander Corvus) to his shoots on time. Filmed in the hip downtown loft area of LA, Bitter Sweet takes you deep into the wild world of fashion photography as male models hook up with sexy makeup artists (Emily Austin), cocktail waitresses (Riley Reid), aspiring dancers (Melody Jordan) and photographers score with high end models (Alyssa Branch). Zoey soon finds herself falling for Xander and must decide does she stay and try to work it out or move on to her dream position in New York.
Starring: Billy Hart, Xander Corvus, Alyssa Branch, Riley Reid, Zoey Monroe, Logan Pierce, Tyler Nixon, Melody Jordan, Emily Austin, Cody Sky
Available From
Gamelink: DVD and Download
Ms Naughty: DVD
Broken Hearts (2013)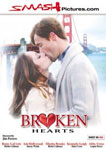 The blurb: Richie thinks he has finally found his one true love when he begins a whirlwind romance with a woman in San Francisco. Risking everything he decides to take a surprise trip to SF and profess his love to her only to discover she is married. Heartbroken and crushed he returns to Los Angeles to put his life back together. Michelle, also recently heartbroken by a cheating boyfriend has given up men. Her best friends Amy and Kinzi are truly worried about her. Amy is married to a true romantic Logan and Kinzi is spoiled by her infatuated boyfriend Dan. Through a chance encounter on the beach and via the fact Michelle rents a room from Amy, Michelle and Richie soon start hanging out and spending time together. Ash Hollywood makes an appearance as a wild actress/musician who dates Richie's friend Tommy, and stirs up a dinner party by sneaking off to the bathroom for a quickie. Will Mischa and Richie eventually decide to take the plunge back into the ocean of love again?
Starring: Dane Cross, Danny Wylde, Ash Hollywood, Mischa Brooks, Remy LaCroix, Richie Calhoun, Logan Pierce, Abby Cross, Kennedy Leigh
Available From
Gamelink: DVD and Download
Ms Naughty: DVD
Bedtime Stories (2012)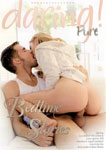 The blurb: This film is created based on the needs of most women and men. After doing research on how couples want to see sex for over a year, Daring will show you the true passion between lovers as if they were having sex for the first time all over again. Do you remember your first breathtaking moment, the first time you made love, the excitement, the intense moment you felt during the first penetration? Enjoy this hot movie and let your feelings run free!
Starring: Denise, Blue Angel, Aleska Diamond, Denisa Doll
Available From
Gamelink: DVD
Intimate Passions (2012)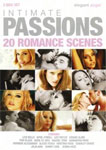 The blurb: Passionate scenes! Couples getting into it!
A collection of sex scenes that are bursting with intimacy and romance. This is a compilation DVD featuring some of the best-known actresses in the business getting it on with passion and heat.
Starring: Julia Ann, Jenna Haze, Monique Alexander, Samantha Ryan, Sunny Lane, Lexi Belle, Alexis Texas, Kristina Rose, Tori Black, Charley Chase, Gracie Glam, Katie St. Ives, April O'Neill, Lizz Tayler, Rachel Star
Available From
Gamelink: DVD
Ms Naughty: DVD
Sex Is For Lovers (2012)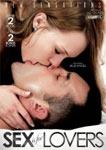 The blurb: Indulge yourself as four couples contribute to this collection of erotica with an emphasis on passion, lovers, and true romance. Their inspiration is not found in anonymous encounters, but in couples who know that they're meant to be together. Sex is for lovers, and real passion can only be found where the heart follows.
Shot in HD, with two extra scenes, behind the scenes feature, bonus gallery and trailers. Playable worldwide.
Starring: Denise, Blue Angel, Aleska Diamond, Denisa Doll
Available From
Gamelink: DVD
Ms Naughty: DVD
Diary Of Love (2012)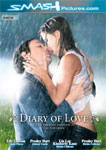 Here it is... the porn ripoff of The Notebook.
The blurb: Behind every great romance is a great story. When Ally (Presley Hart) and Noah (Richie Calhoun) get together as a summer fling it quickly sprouts into true love. Unfortunately Ally's rich upper class parents feel Noah is not suitable for their daughter and immediately put the kibosh on the blossoming romance. Seven years later the two meet again and quickly realize the old flame still burns bright. Ally is now faced with the dilemma of marrying a man her family approves of or going back with her one true love.
Starring: Kimberly Kane, Jonny Castle, Lily LaBeau, Presley Hart, Richie Calhoun, Lia Lor, Logan Pierce
Available From
Gamelink: DVD
Ms Naughty: DVD
Forever Love - Trust (2012)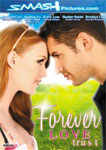 The blurb: When Eric (Giovanni Francisco) gets dumped by his fiancee, he decides to leave the city for a few days and go to a place where he can clear his head - the small town he grew up in. Dropping in on his brother Chad (Johnny Castle) and girlfriend Cindy (Bailey Blue), Eric has the opportunity to get re-acquainted with a girl he had been very good friends with in high school, the lovely Rebecca (Marie McCray). Rebecca is dealing with her own trust issues with her boyfriend Troy (Anthony Rosano) who is playing her emotions like a yo-yo. The two immediately hit it off and Eric finds himself confiding in Rebecca things he had never told anyone before. Is Rebecca the girl Eric should have always been with? Will the two broken hearts ever have room for trust again?
Starring: Marie McCray, Madison Ivy, Krissy Lynn, Brooklyn Lee, Heather Starlett, Bailey Blue
Available From
Gamelink: DVD
Ms Naughty: DVD
Black Romance: The Color of Love (2012)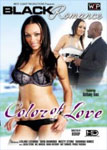 The blurb: Candles softly illuminate a marble backsplash, the water is turned on and water gushes from the gold tap. The oxblood colored tub fills in the next room and she sleeps peacefully. The tea lights flicker softly, casting a warmth in the room beyond the steaming water. A beautiful woman, a hot bubble bath, candles, a ring... The plot thickens, and he probably will too in a minute! That's the recipe for something sexy! This is a couples romance film featuring an all-black cast.
Available From
Gamelink: DVD or Download
Love Or Lust (2012)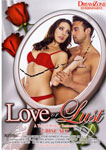 The blurb: Luke is a good looking and charismatic young man in his mid-20s. He is an established film star, who has consistently appeared in every big movie for the past few years.
Envy is a beautiful young woman in her early 20s who is also an adult film star. Intelligent and quickly rising to the top, she has been in the business for about a year. It is her fantasy-come-true and she is loving every minute of her new found career.
Luke and Envy meet on set. Luke is enamored by her beauty and finds out she doesn't do scenes with guys on camera. They exchange numbers and eventually go on a date. Sparks fly and a roller coaster of a relationship is soon to follow. The two encounter several challenges when their relationship and careers begin to collide. Luke's jealousy, and Envy's free spirit soon tear them apart when promises are compromised.
Starring: Tom Byron, Charley Chase, Rocco Reed, Dani Jensen, Gracie Glam, Ryan McLane, Chanel Preston
Available From
Ms Naughty: DVD
Trans Romantic: Forbidden Lovers (2012)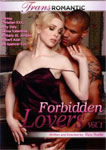 This film, directed by Nica Noelle, features M to F transsexual sex. It's a trans film made by the mainstream adult industry. It's the first "romantic" trans film I've heard of.
The blurb: When tall, muscular Christian brings home his shy, young girlfriend Amy to meet his parents, the pretty blonde seems uncomfortable and nervous. When a storm forces the couple to stay the night, Christian confronts Amy and finally learns the secret she's been hiding. Will it spell the end of their relationship, or a hot, new beginning? Meanwhile, exotic and handsome Robert is fighting an attraction to sexy nerd secretary Brittany. But as he seduces the tall, intelligent redhead, his blonde bombshell girlfriend Sarina is busy having an affair of her own - with gorgeous, young Spencer Fox!
Available From
Gamelink: DVD or Download
Ms Naughty: DVD
Brave Hearts (2012)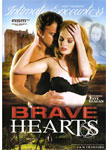 The blurb: Sarah (Faye Regan), the most famous Romance Novelist in the world, is writing the final book in her series of best-selling love stories. Admired by women from all walks of life, you would think that she wouldn't be having any problems in the love department. However, words on a page don't necessarily translate into real life. Spending her days writing at a local coffee shop, Sarah finds herself daydreaming about Arnie(Rocco Reed), the owner. Arnie proves to be the inspiration Sarah needs to get her creative juices flowing. As their friendship develops into something more, Sarah's imagination runs wild. Inspired, she finishes her book about a period of time on the Scottish Highlands, when men would go off to battle leaving the women they love behind in order to defend the honor of their families. These men were known as Brave Hearts.
Starring: Faye Reagan, Rocco Reed
Available From
Ms Naughty: DVD